I recently ordered this baseball tee and was keeping my fingers crossed that I would like it as much as I had when viewing it online.  The shirt arrived and I was shocked by the softness.  It was only $38 and the quality is phenomenal.  (When I was wearing it the other day, I even made Tiffany feel the fabric!)  I am trying to refrain from wearing it ALL THE TIME.  It also comes in two additional color options. 
I love a great casual piece that can be styled in a way that doesn't make you look like you threw on sweats…even though that's pretty much exactly what you did.  I paired this long-sleeved tee with an ornate statement necklace and threw on one of my favorite pairs of sneakers.  These are the Nike Sky Hi dunk wedges and they are insanely comfortable.  I absolutely recommend purchasing a pair if your looking for a fun pair of kicks.  There are a ton of style options.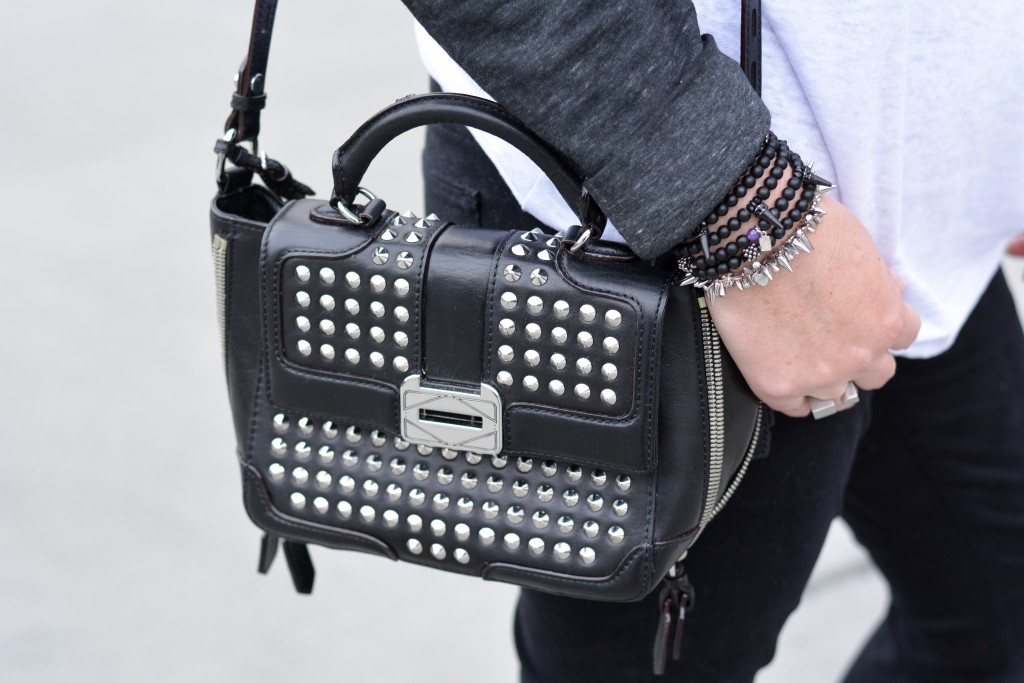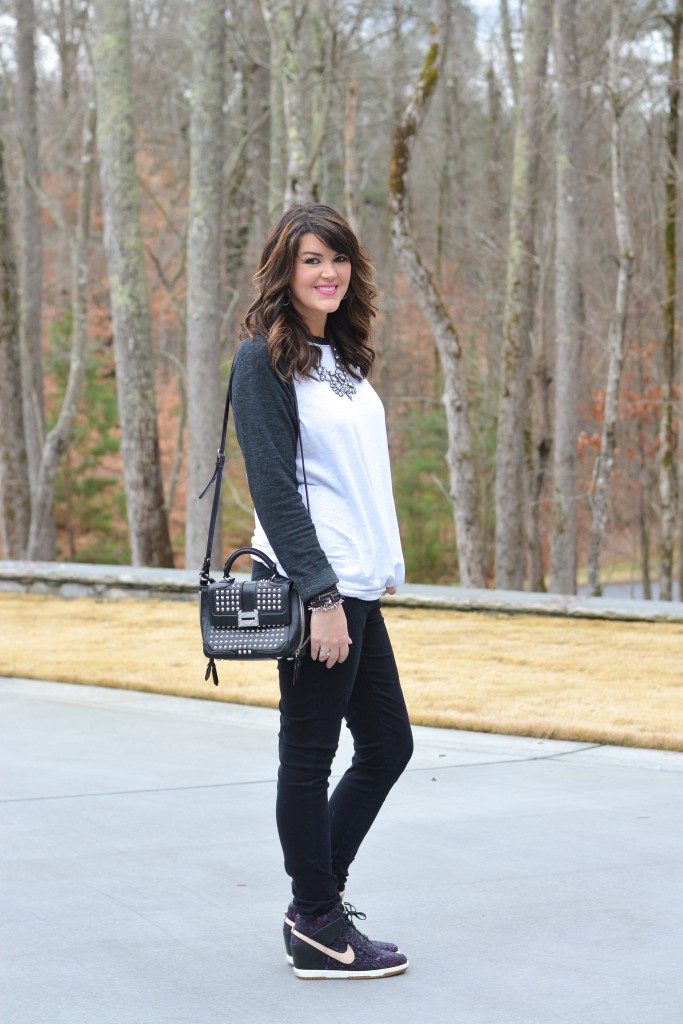 Top: Treasure&Bond via Nordstrom | Necklace: Baublebar | Shoes: Nike (mine are no longer available but click the link for a ton of other styles) | Bag: Rebecca Minkoff | Spiked bracelet: Stella & Dot | Wrap bracelet: Brace Urself  (part of all proceeds are donated to help find a cure for Alzheimers)
Hope that you all have a wonderful day!
xoxo
Lindsey