What is your favorite part of Thanksgiving?  We are guessing the food!  With everyone starting to prep for their Thanksgiving meals, we wanted to share these cute mini pumpkin pies that we made last weekend.
Here are the ingredients that you need to start creating this yummy dessert:
Ingredients
Pumpkin pie filling for one 9-inch pie (recipe is below)
2 9-inch pie crust doughs – we purchased the pre-made crusts in the refrigerator aisle
Round cookie cutter 4 inches in diameter – we used the top of a mason jar
Mini muffin tin
Whipped cream
Pie crust cutters (optional)
First you must prepare the dough.  We removed the dough from the packaging and placed it on a nonstick surface.  We did sprinkle a little flour to ensure that it did not stick.  Using the top of a mason jar, we cut the dough into circles.
Take each circle and place into a pre-greased mini muffin tin. Press them in, letting the sides come up for a fun look. Make sure to score the bottom of your dough with a fork to keep the crust from bubbling up as it cooks.
Next, you will need to prepare the pumpkin pie filling. We used the recipe on the back of Libby's Pure Pumpkin can, however, we excluded the ground cloves.
Pumpkin Pie filling
3/4 cup sugar
1/2 tsp. salt
1 tsp. ground cinnamon
1/2 tsp. ground ginger
2 large eggs
1 can (15 oz.) Libby's 100% Pure Pumpkin
1 can (12 oz.) Carnation Evaporated Milk
First you mix the sugar, salt, cinnamon and ginger in small bowl and set aside.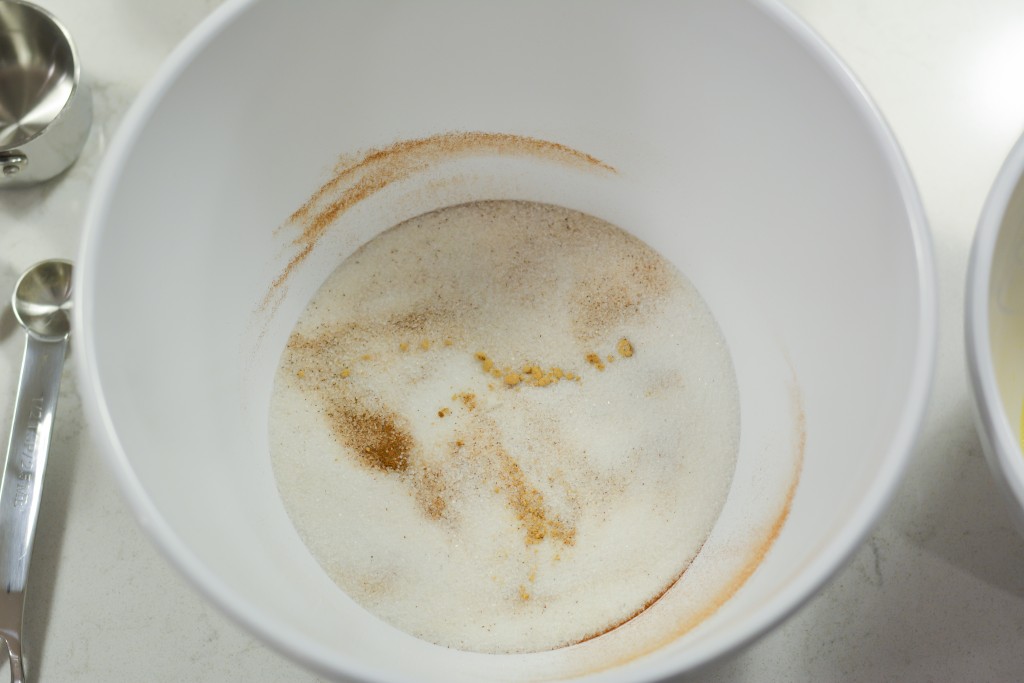 In another bowl, beat your eggs.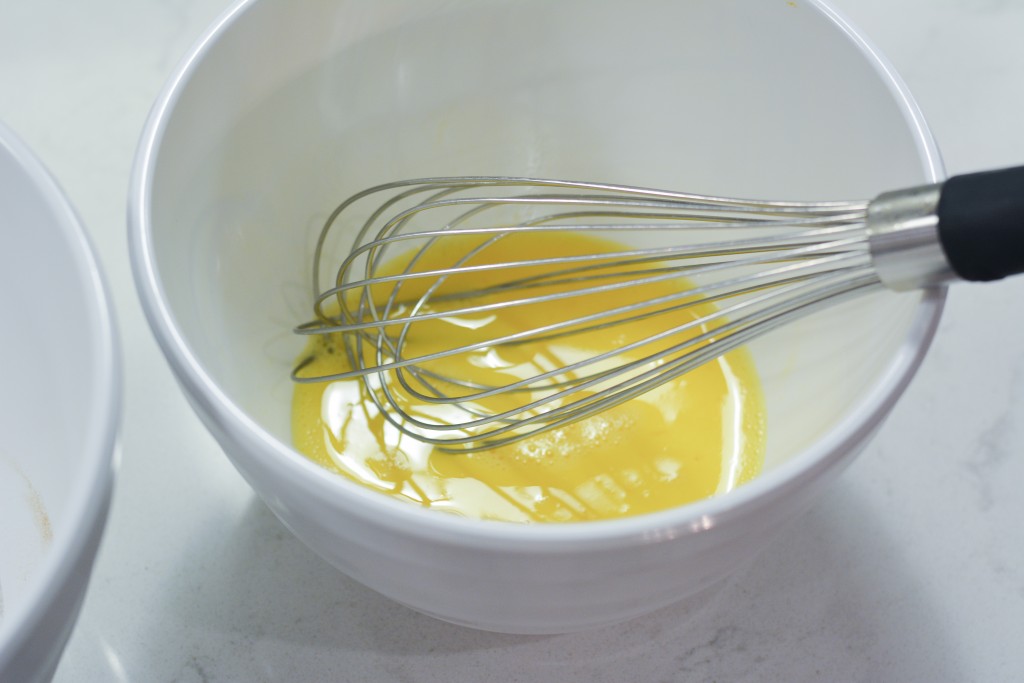 You then combine the eggs, the pumpkin and the sugar-spice mixture into one large bowl.  Then you gradually stir in the evaporated milk.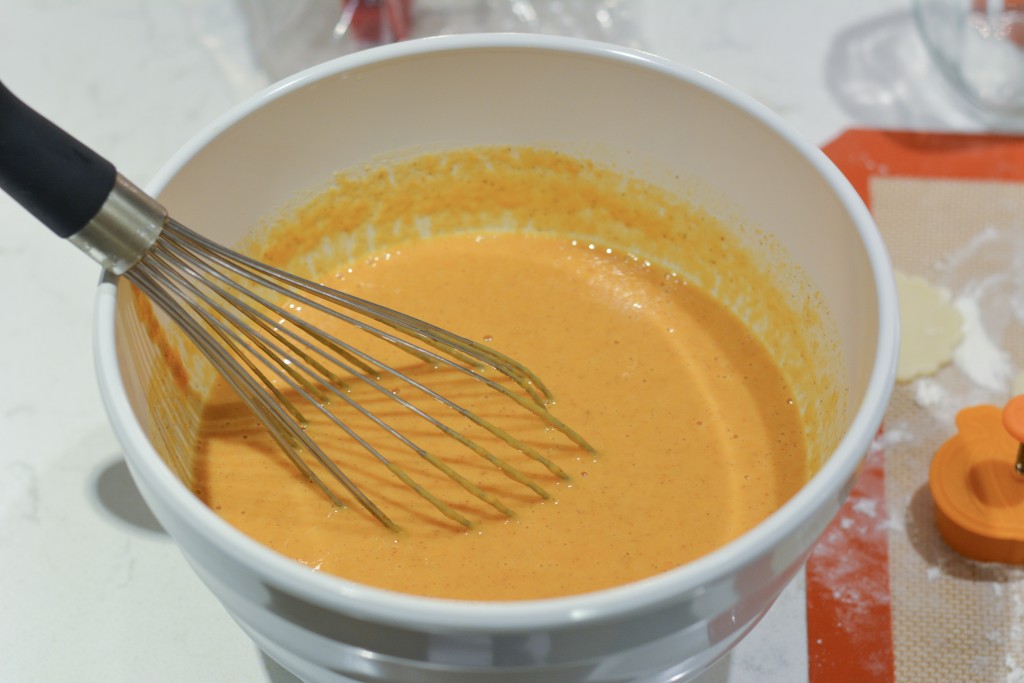 Once the filling is completed, we used a spoon to filling in each of the mini muffin tin cups with the pumpkin filling.
Since we had some extra dough we used these cute pie crust cutters cutters from Williams-Sonoma as toppers for a few of the mini pies.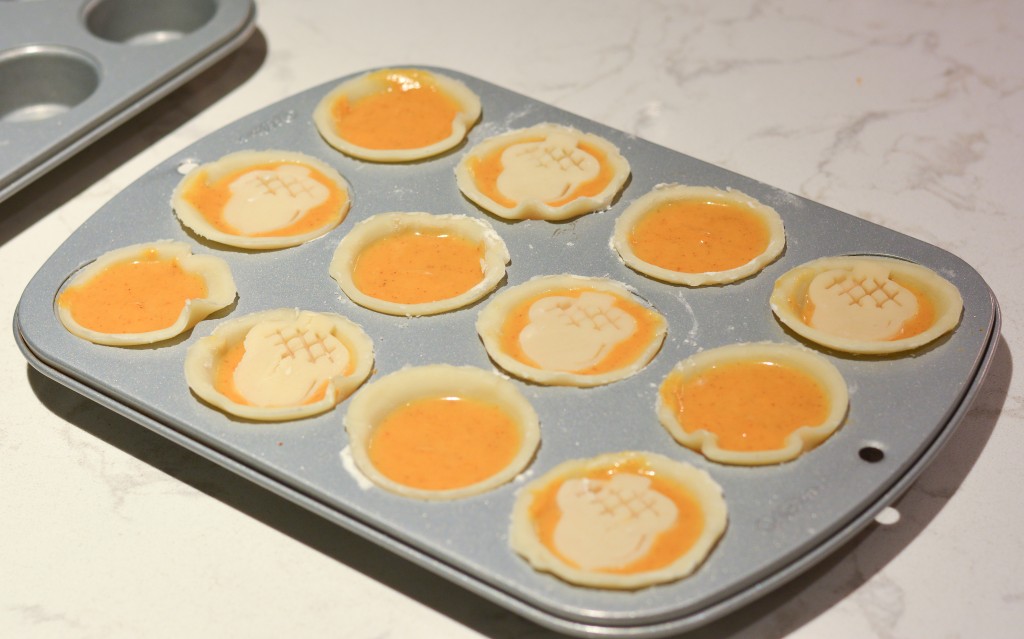 Once you have your mini pumpkin pies ready, you can bake at 425 degrees for 15 minutes. We suggest keeping an eye on these as it may not take the entire 15 minutes.
Once you remove from the oven, let them cool before removing from the pan.  We suggest letting them cool for a couple of hours to let the pumpkin filling set.
Before you are ready to serve, you can add a dollop of whip cream to a few of those that don't have toppers on them.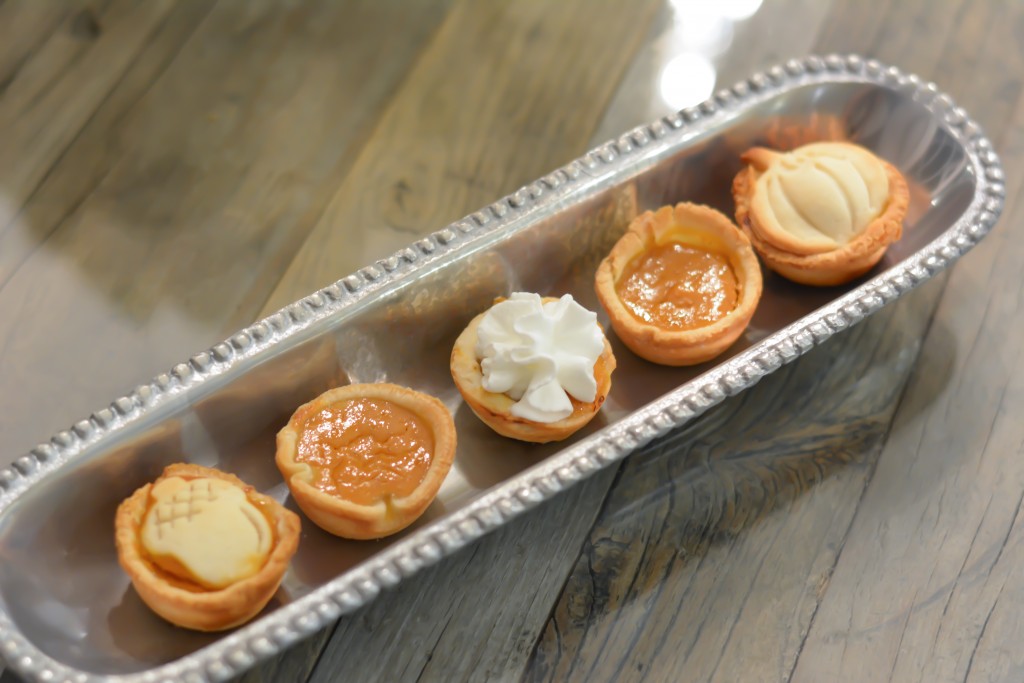 Of course, we tasted a few of these prior to letting them completely cool and they were good, however, once they had chilled in the refrigerator for a few hours, they were DELISH!!
Let us know if you try these and share your experience with us.
xoxo,
Tiffany & Lindsey