With the holidays around the corner, we are sure that you will be invited to your fair share of parties and gatherings.  Naturally, you will want to bring something but may not feel like spending hours baking or cooking.  Well, we have a great option for when that time comes.
Spinach artichoke dip always seems to be a hit at parties, but we like the idea of something for guests to grab and eat…something bite-size.  Since dip isn't always that easy to eat, we decided to put the spinach artichoke dip in mini fillo shells.  They proved to be a huge hit and were extremely yummy!
Ingredients (yields 36 bites)
1 (8 oz.) package softened cream cheese (we used reduced fat)
1/4 cup of sour cream (we used reduced fat)
1/2 cup grated Parmesan
2 teaspoons of minced garlic
1 (14 oz.) can artichoke hearts, drained and chopped
1 cup frozen chopped spinach, thawed and drained
3 boxes of mini fillo shells
We would recommend setting the cream cheese and spinach out 30 minutes prior to preparation, to ensure they are softened and thawed.  Once the spinach has thawed, use paper towels to help remove any excess water.
Preheat your oven to 325 degrees.
Once you have drained the spinach, combine all the ingredients in a mixing bowl.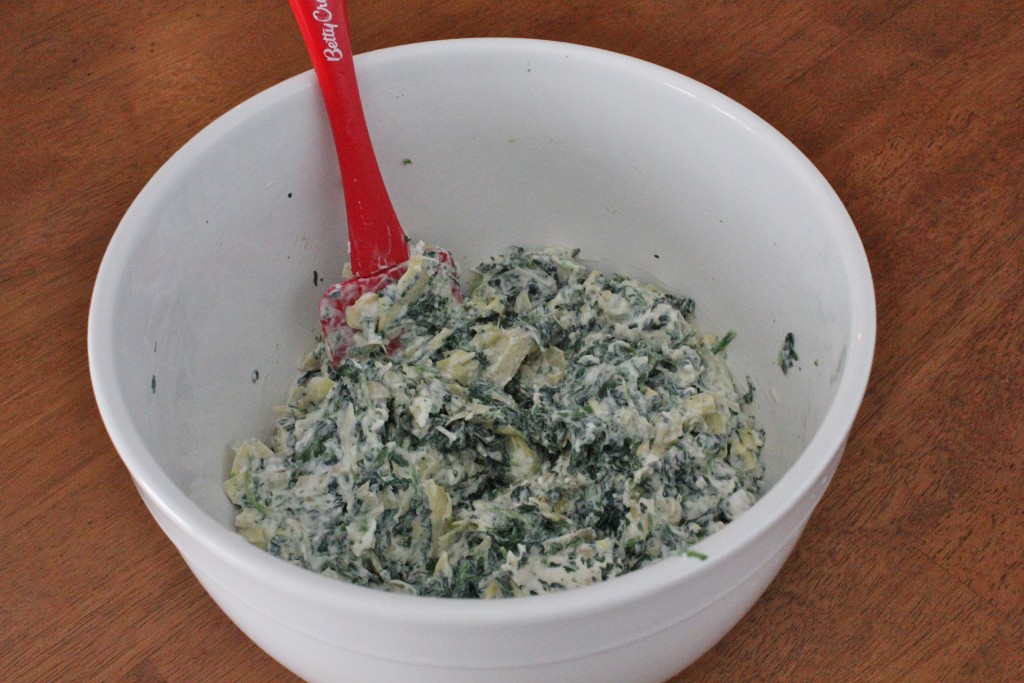 Fill each of the mini fillo cups with the dip and place cups on a baking sheet.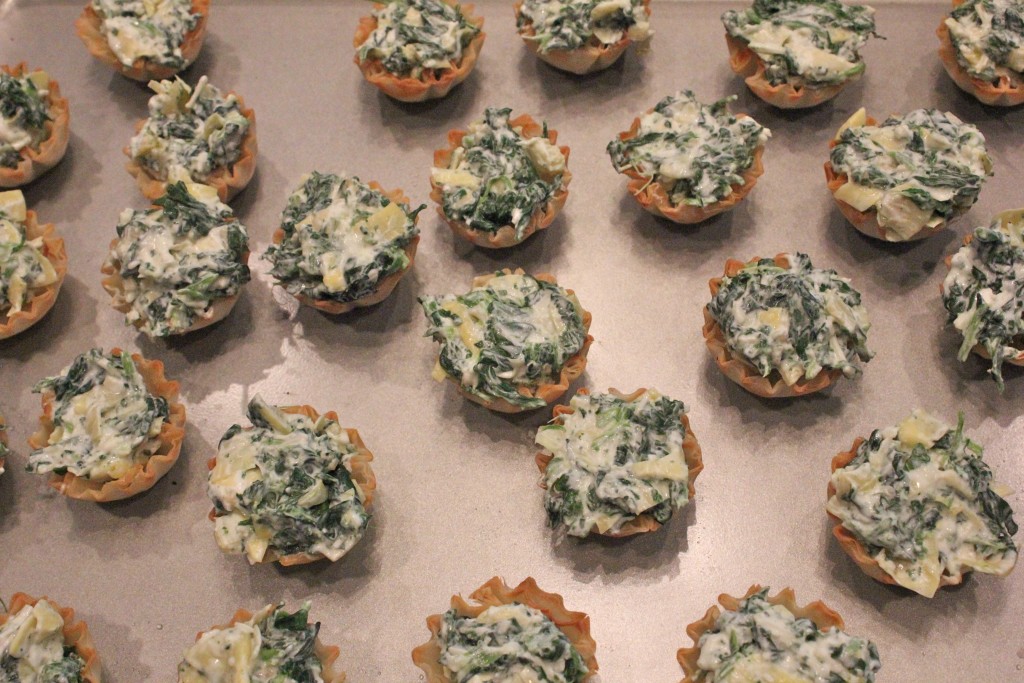 Then pop the baking sheet in the oven for about 10-12 minutes.  Once you have them out of the oven, put on a serving tray and enjoy!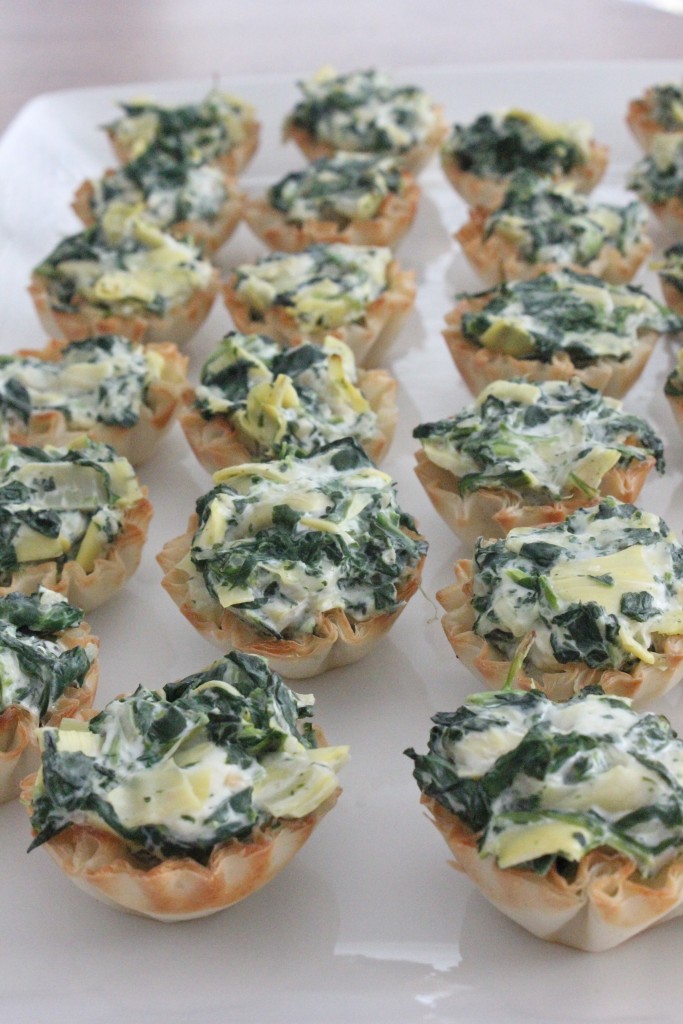 What are your favorite appetizers?
Happy Friday everyone!
xoxo,
Tiffany & Lindsey