If you are anything like me, you typically feel like you need a new outfit for a special occasion. So when it came time for Lindsey's baby shower, I was on the hunt for a cute dress.
One afternoon after work, I ventured out to TJ Maxx.  I was actually looking at fall home decor but decided to browse the dresses to see if anything caught my eye.  Luckily, I came across this great dress.  The color isn't something I am typically drawn to but I thought I would give it try.  In the dressing room, I was impressed by how the dress fit me.  I love a dress that is flowy and can be paired with boots and a jacket.  The best thing about the dress is that it was only $40!!!
Now that I had a dress,  I decided to browse the jewelry counter.  I came to the clearance section and notice this statement necklace and it was marked down to $17.  I was elated. I was thanking the TJ Maxx Angels that were looking over me that day.  Ha!
When it came time for the shower, I paired my dress and necklace with a black leather jacket and black boots.  My leather jackets was purchased from Express several years ago but it remains a staple in my fall/winter wardrobe.
 My boots are from Target. I bought them last year on clearance. I don't remember the exact costs but I think I paid $15-$20 for them!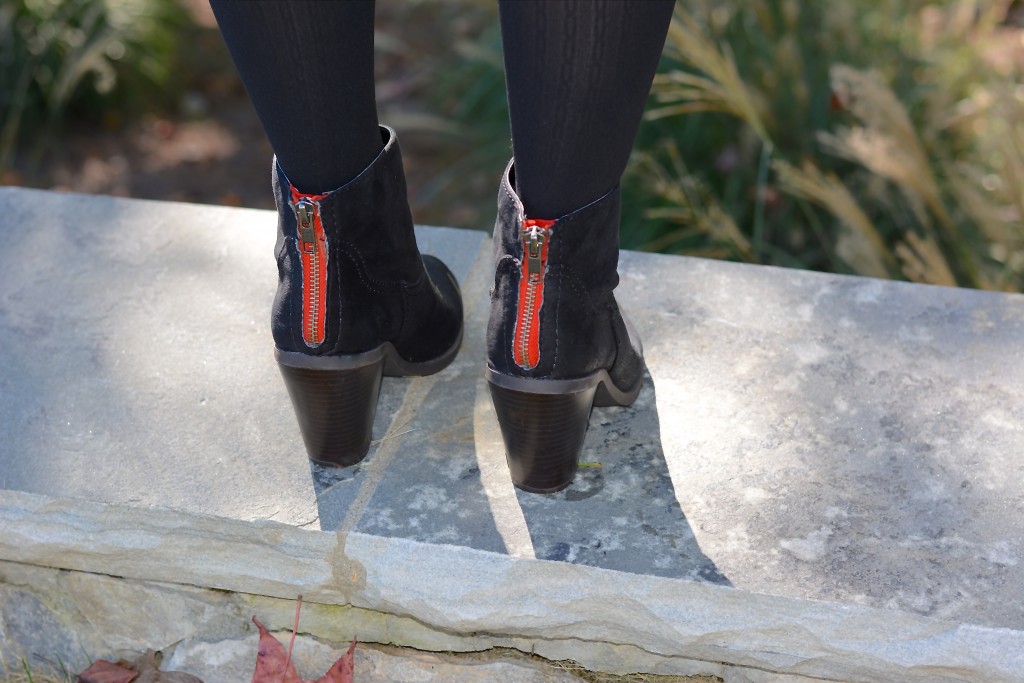 Needless to say, I was very lucky to be able to pair on these items together for a cute, inexpensive outfit.
I hope those TJ Maxx Angels are around the next time I am on the hunt for a good outfit!
Happy Tuesday,
xoxo
Tiffany