Back in April, I met up with one of my closest girlfriends, Lisa, for brunch.  Typically, a mimosa (or three) would be consumed so I knew that when I failed to order one, she would immediately know my secret…I was pregnant.   My plan was to wait until we sat down and then share my news with her but my excitement took over.  I blurted it out as we stood in the foyer of the restaurant, waiting for a table.  This is how the conversation progressed…
Me: I am pregnant.
Lisa:  You are?  So am I.
Me:  You are?!
Lisa:  When are you due?
Me: December 9th.  When are you due?
Lisa: December 10th!
Tears.
Here is a (super blurry) picture of the two of us on the day we found out that we were both expecting…just one day apart!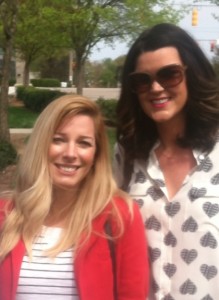 Lisa and her husband Dave have two incredible sons so when they found out that they were expecting a girl, everyone was thrilled.  I immediately had visions of her baby shower dancing in my head!
Lisa's friend, Hope, and I hosted the shower this past weekend.  Here are some pictures of the event…
I began by adding various ribbons to the back of our kitchen chairs.  This is such a simple way to add a feminine, whimsical touch to a space for an event.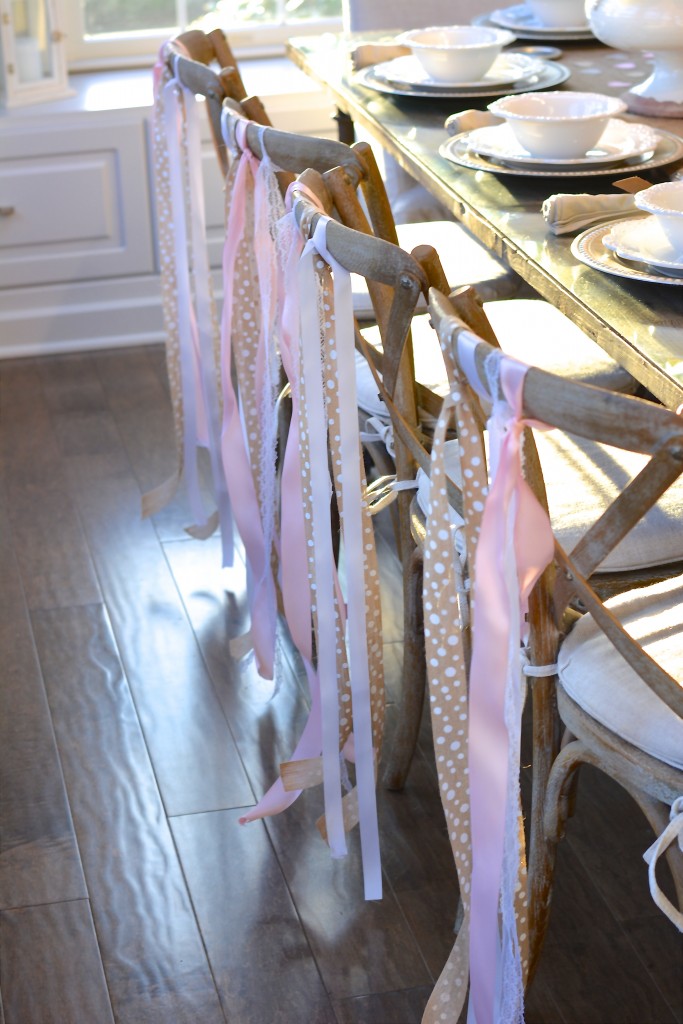 I then began to set the table.  I wrapped the silverware in napkins but it was clear that I needed to add something else.  I ending up purchasing some tags from Michael's and stamped a simple fork and spoon design onto them.  I then wrapped twine around the napkins and looped the tag through.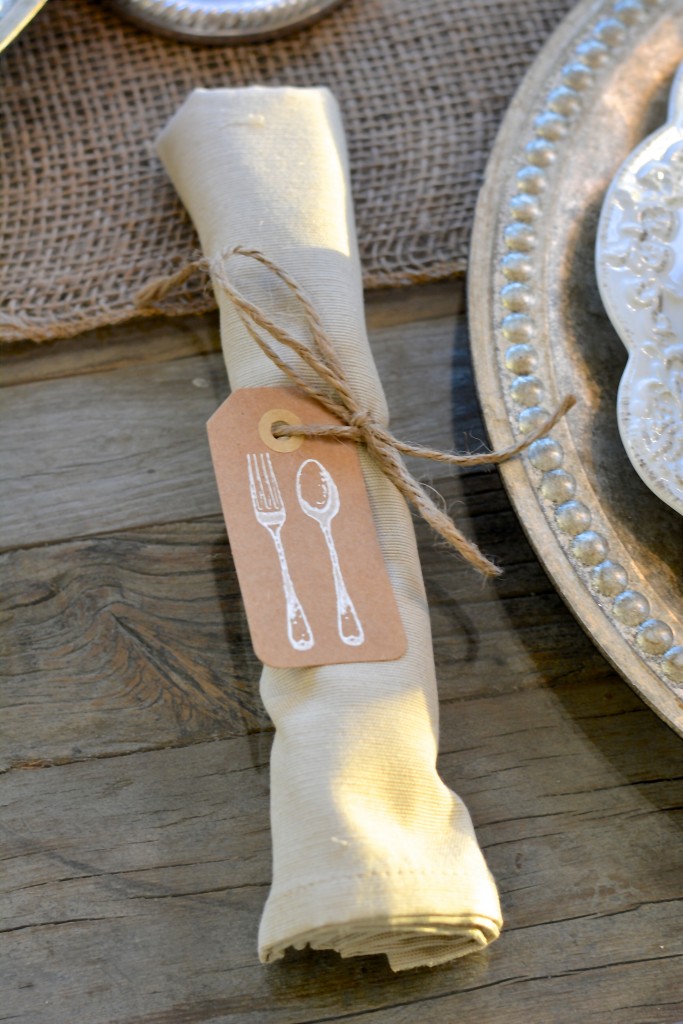 We set up a pink and white candy bar…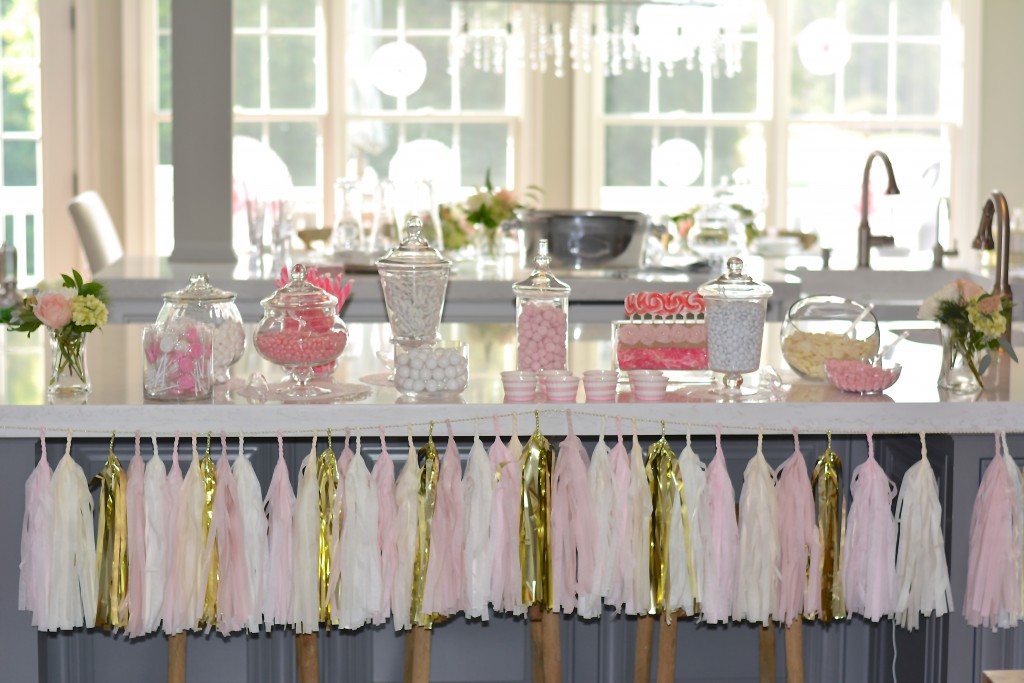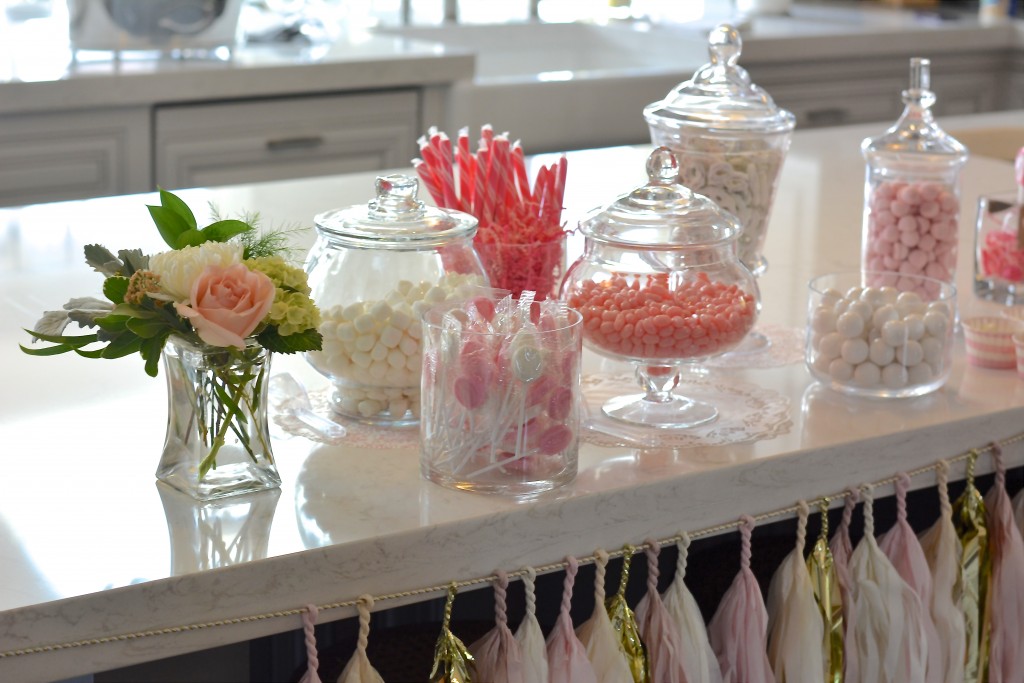 Hope and I had decided that we would have guests take home candy in little boxes.  I found craft boxes but wanted to embellish them for the party.  I added pink and white chevron print washi tape to the front.  I then added a stamp that said, "Babies are such sweet beginnings" and cut out some hearts with one of my paper punches and glued them to the top of the boxes.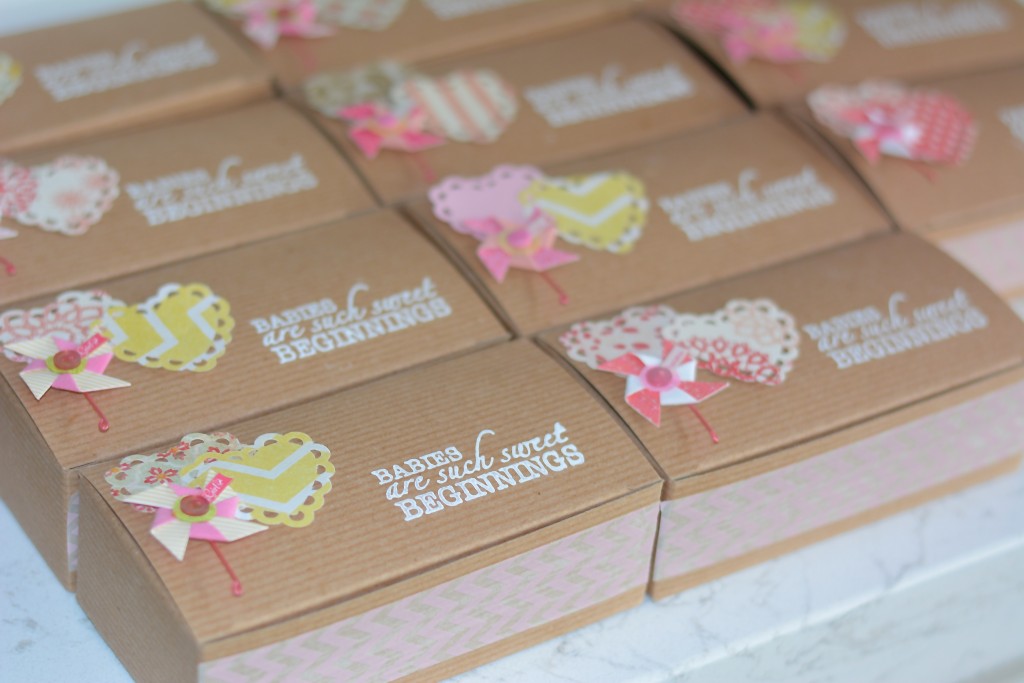 We set up our favorite drink station…a Mimosa bar and added touches of pink polka dots.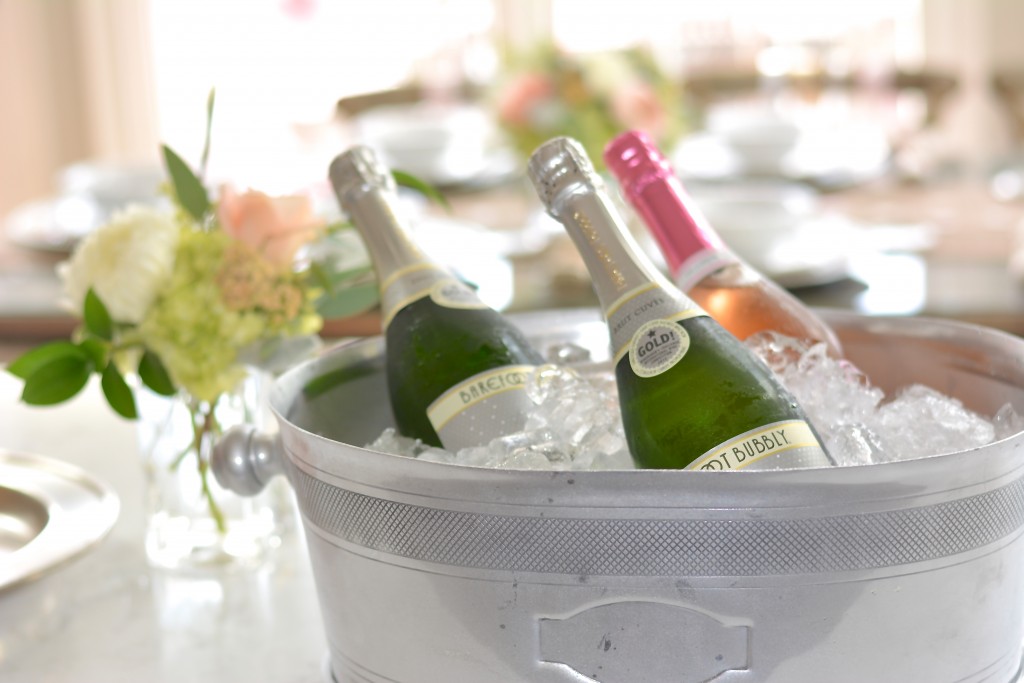 The flowers arrived the morning of the baby shower and they turned out beautifully.  We had requested flower arrangements that included blushes and creams.  We also specified that we wanted them to have a "garden party" feel to them.  The English Garden florists in Raleigh did a phenomenal job!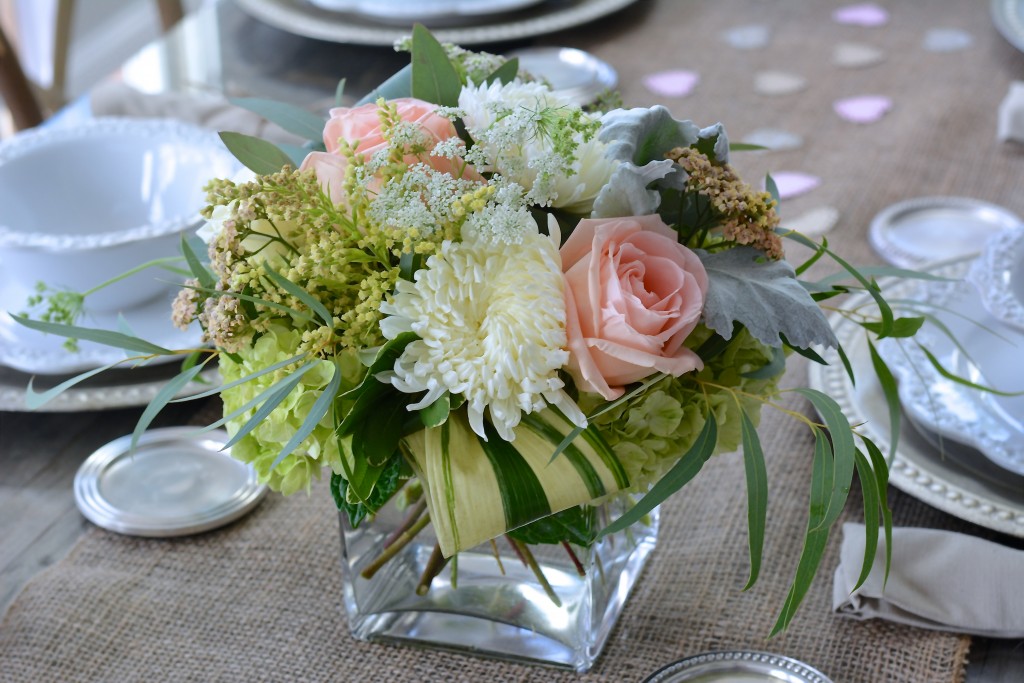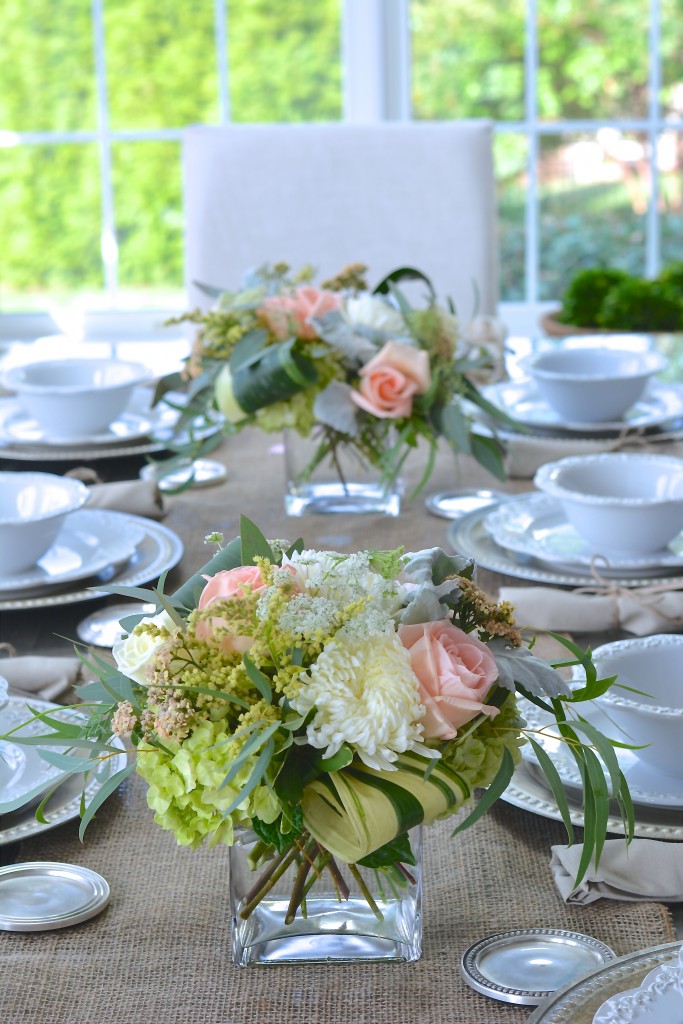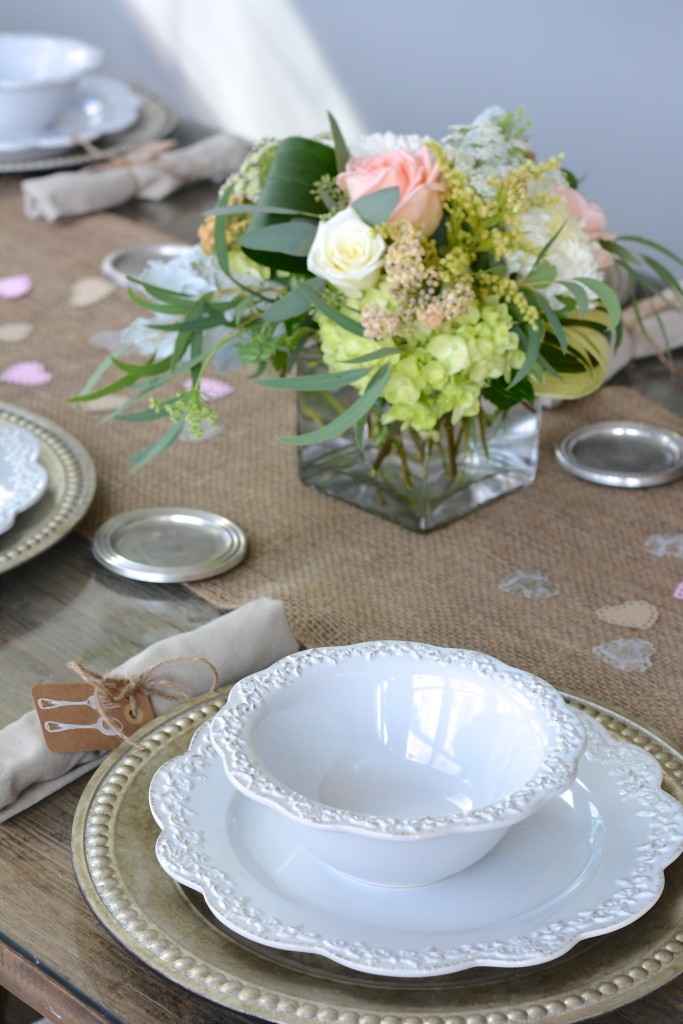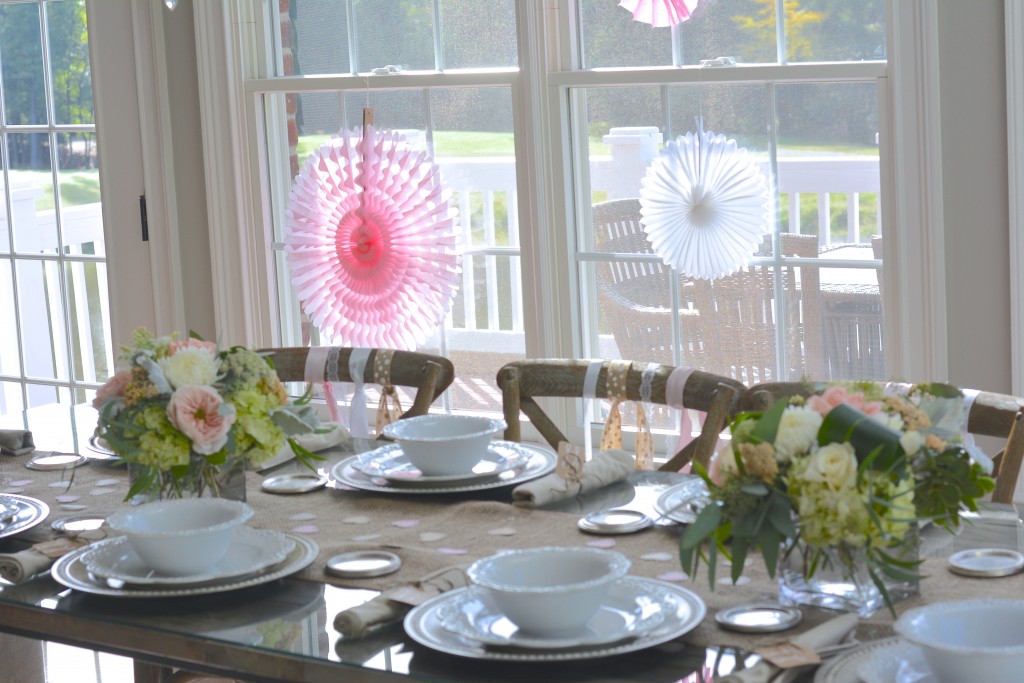 It was such a fun time and I just hope that Lisa was able to feel how excited we all are for her and her family.  This little baby is one lucky girl to be joining such a wonderful family!
xoxo
Lindsey