This past weekend the hubby and I went to Ocean Isle with my family. I have two younger brothers and one sister.  My brothers have one child each and one of them is expecting his second.
This is the first vacation we've all taken together since everyone has gotten married and started their families. It was so nice to spend a few days with everyone, without any interruptions.
There is something about waking up at the beach that calms me.  I took a walk on the beach each morning, soaking in God's beauty.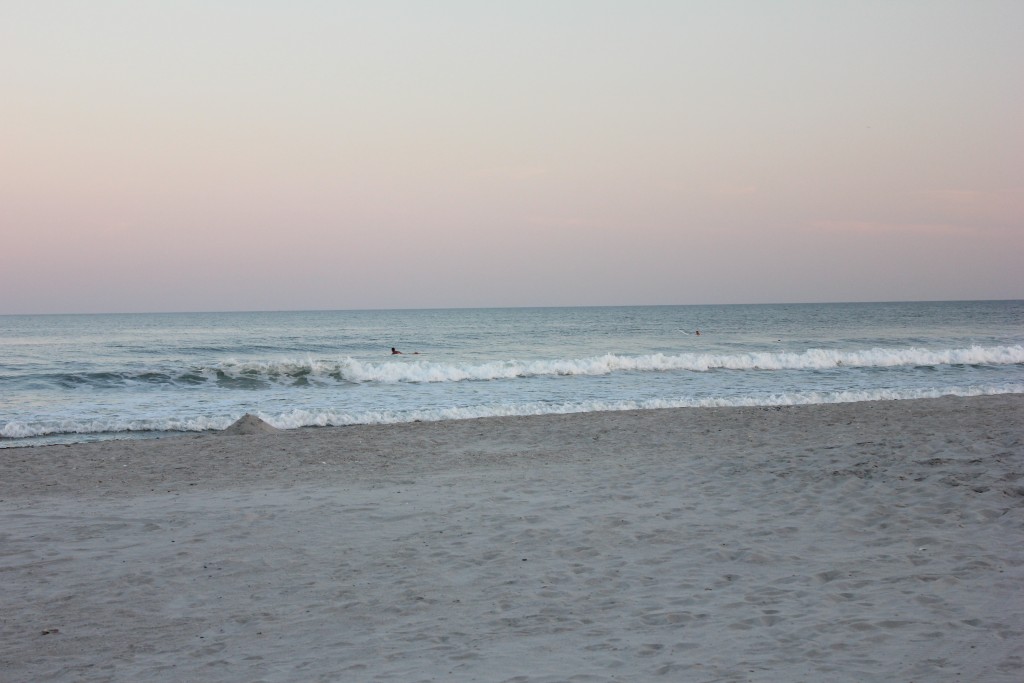 Rudy and I always love spending time with the kids, Addie (2) and Rhett (1).  We soaked up every minute we could during the weekend.  We attempted to get a picture with them however, getting them to both smile at the camera at the same time was nearly impossible.
And, of course, I had to have Rudy snap a pic of one of my outfits.  I'm absolutely in love with boyfriend jeans…who isn't?  One this day, I paired my Madewell jeans with a J. Crew Sweater layered over a white  blouse.
Now that summer is over, I'm ready to take a trip to the mountains and go skiing!
Happy Hump Day,
Tiffany