I could not be more excited that it is finally Friday.  I'm starting off my weekend having lunch with Lindsey (my partner in crime), then mani/pedi followed by a date night with the hubs.  Tomorrow, I may actually spend some time at the pool and simply relax!
I don't know about you all, but I love the idea of putting on one piece of clothing and having my outfit complete.  A great way to accomplish this is by choosing a jumpsuit.  You can go with a bold print, a solid, dress it up or make it casual.
Here is a jumpsuit that I bought from Petal, a boutique in Charlotte, NC.  I paired it with a floppy hat and a big pair of statement earrings and I had an effortless look!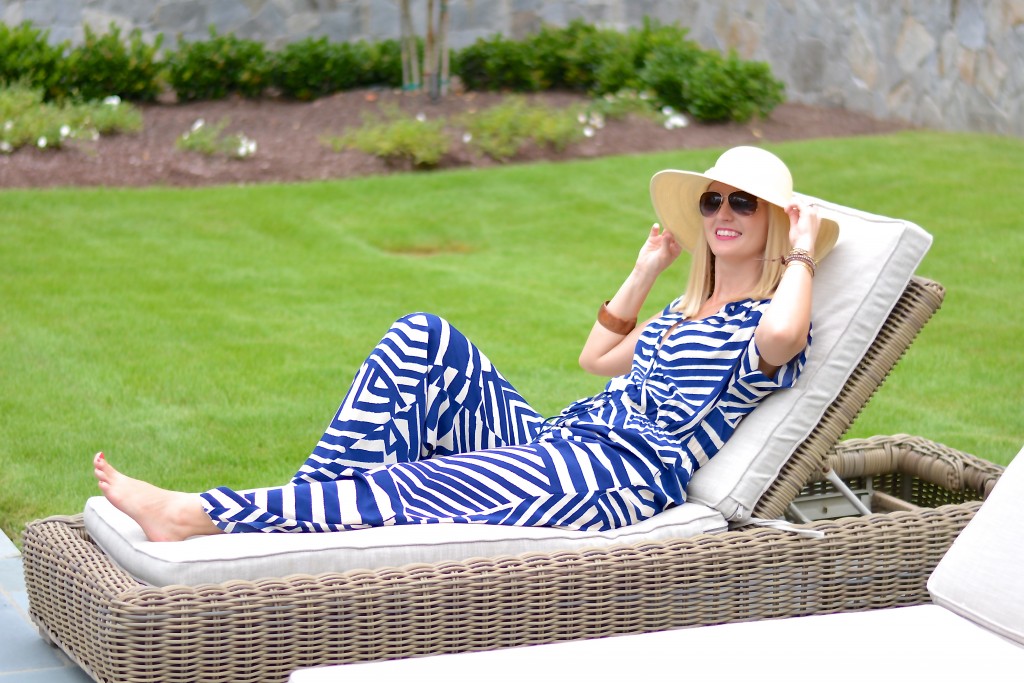 Here are some other jumpsuits that I would love to add to my wardrobe:
Next time you are looking for an easy way to look put-together, don't forget about the jumpsuit.
Happy Friday!!!
xoxo
Tiffany