Who doesn't love a s'more, especially when everything is perfectly melted together?  In honor of National S'mores Day, we put together this yummy treat.
We started with graham crackers, Hersey's Kisses and marshmallows…the typical ingredients for this fireside treat.  Since we didn't prepare ours fireside, we set our oven to broil.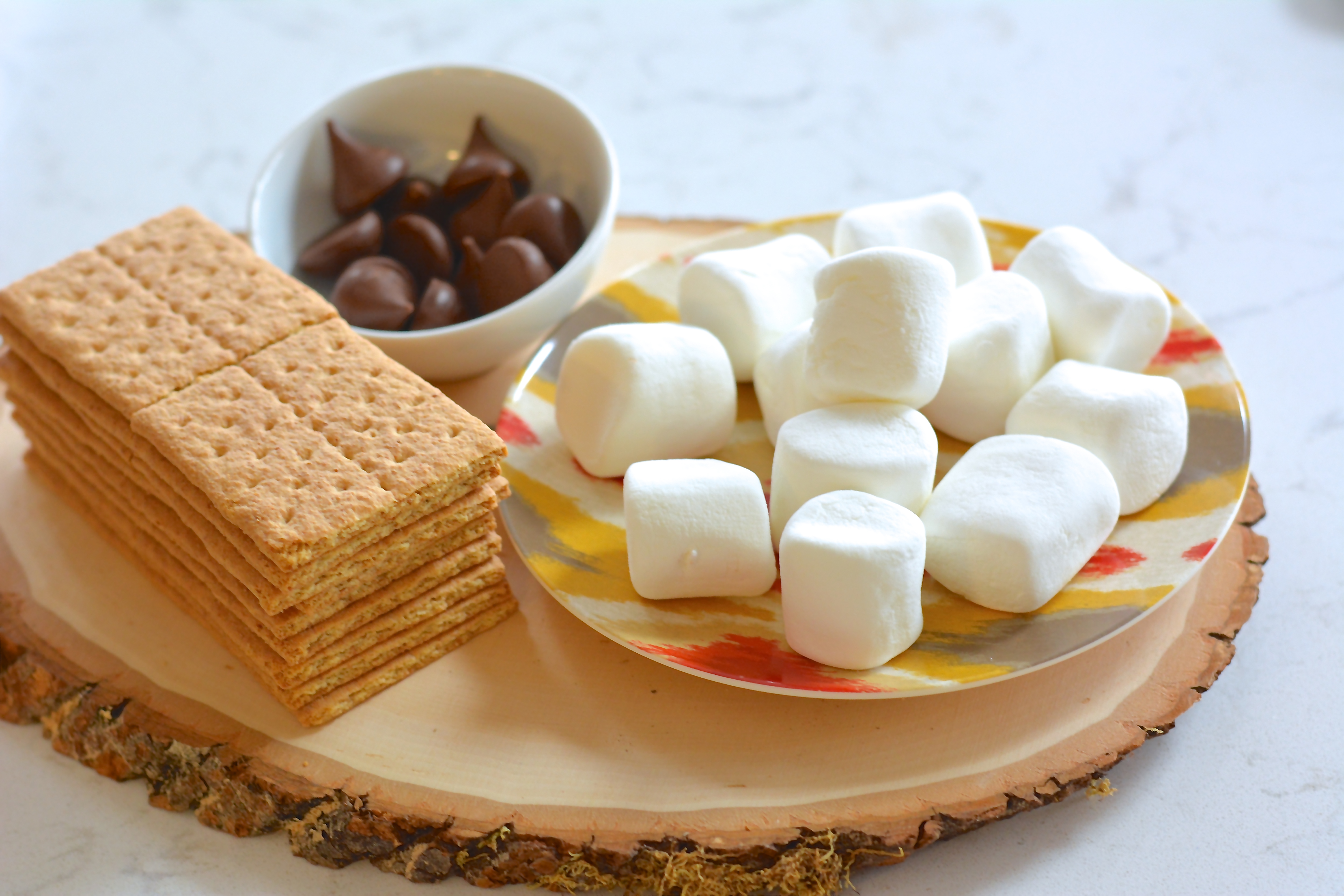 We broke the graham crackers in half and placed them on a cookie sheet.
We then, cut the marshmallows in half.  This was a first for us, but we found that a tomato knife worked perfectly.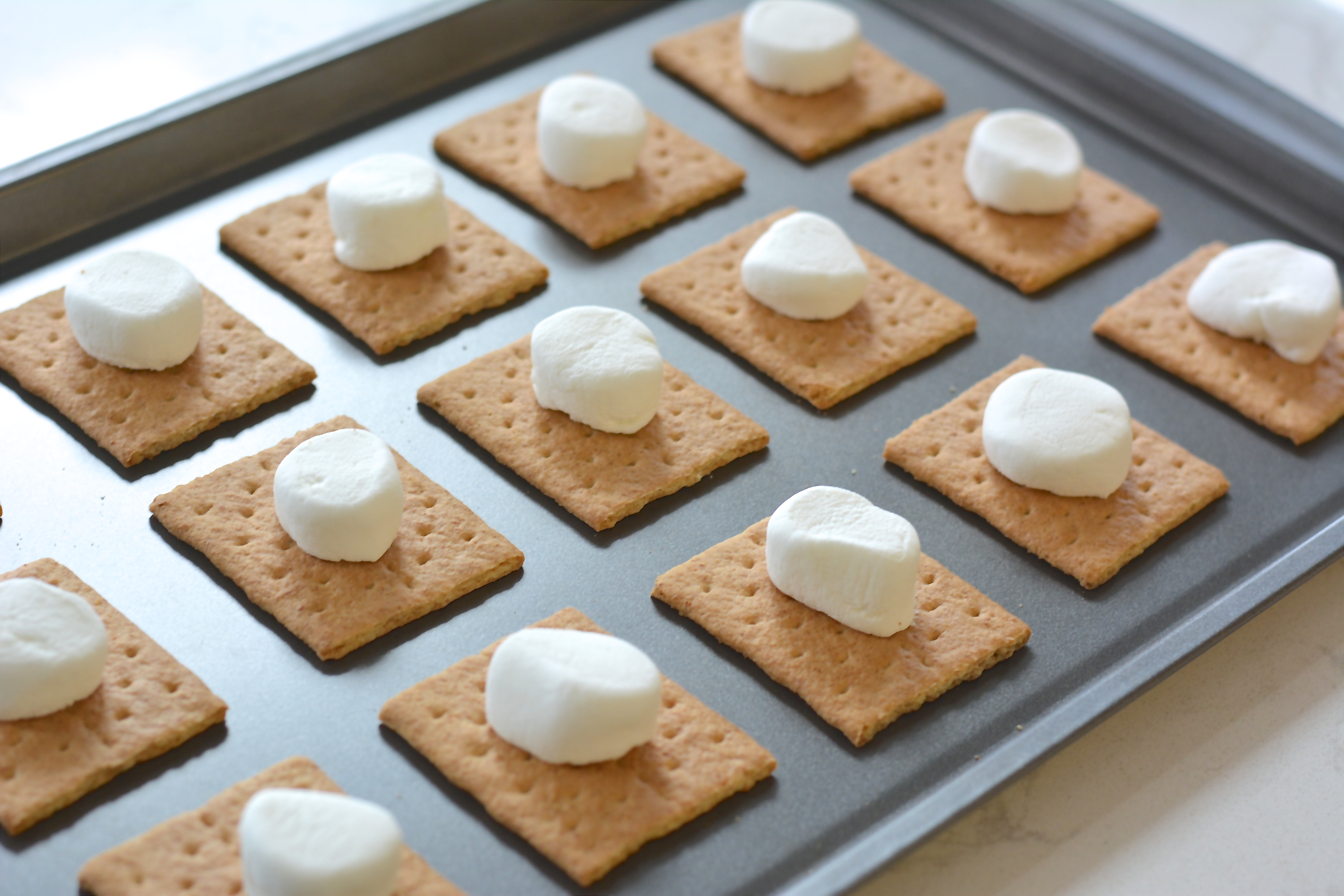 We placed the graham crackers topped with marshmallows in the oven for 3-5 minutes.  We kept the oven door opened and watched them carefully to ensure they didn't burn.  We even rotated the pan to ensure that all marshmallows browned evenly.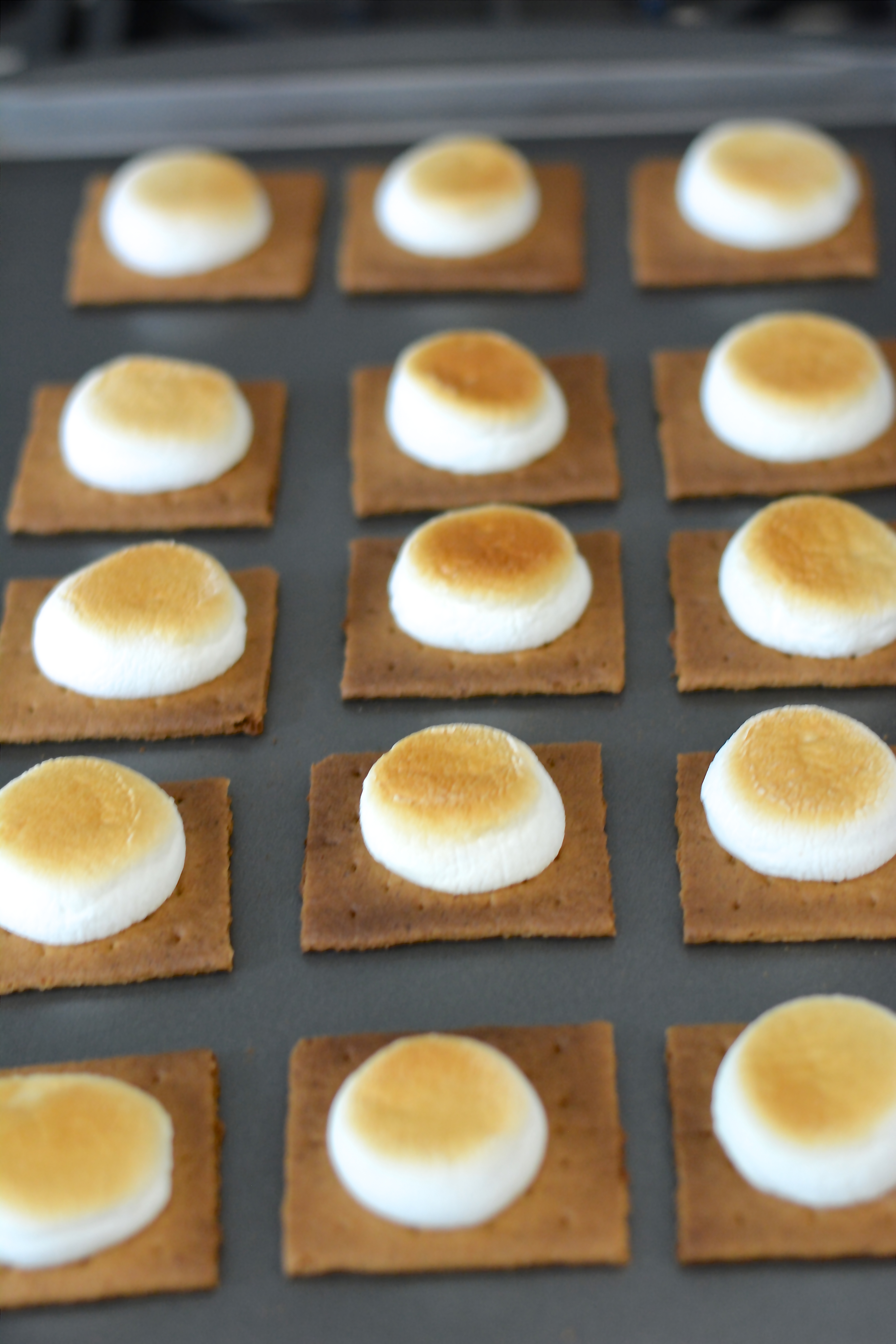 Once you pull the graham crackers and marshmallows out of then oven, you immediately top them with a Hershey's Kiss.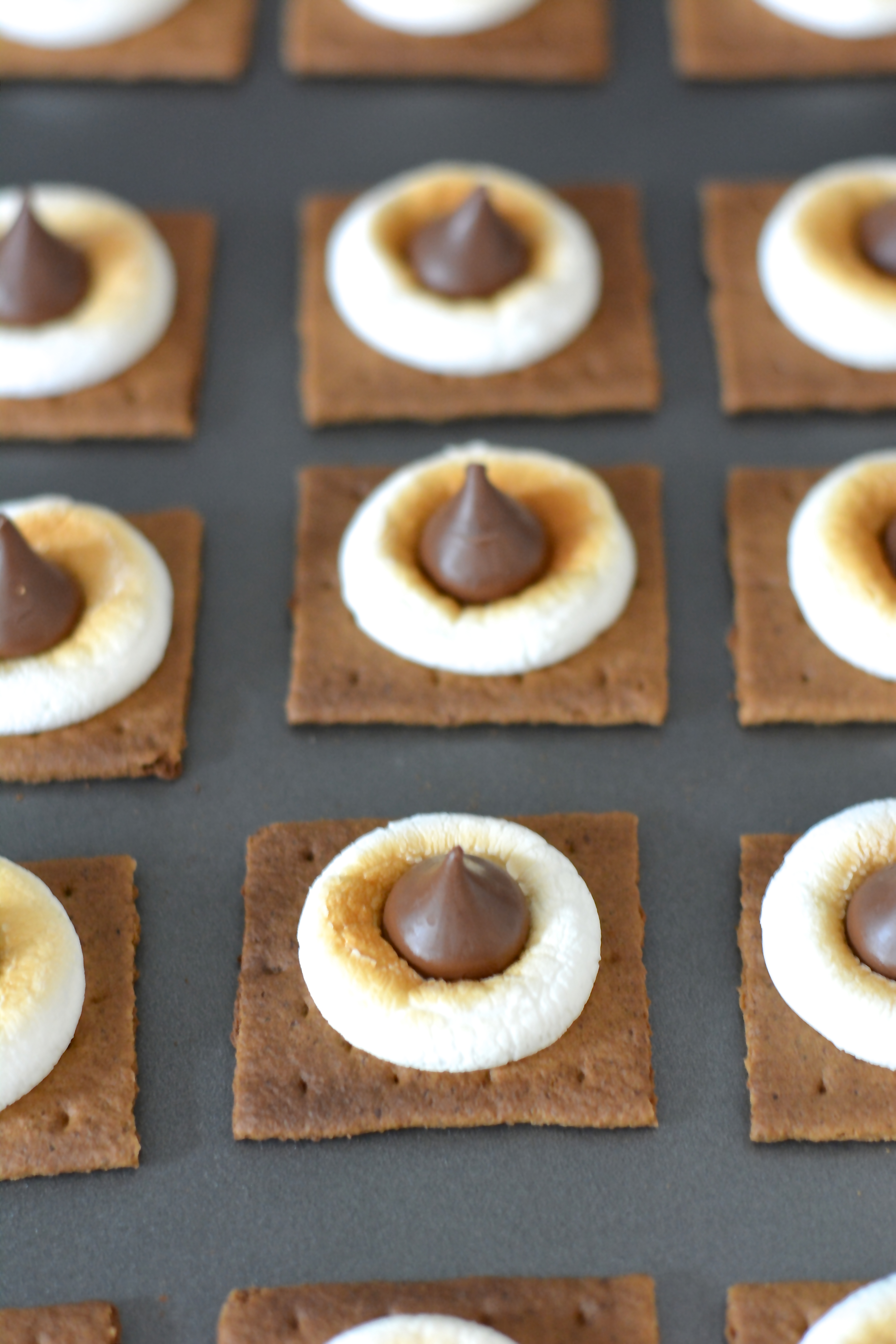 We could NOT wait to nibble on these, so we tasted them immediately and it was like a little piece of heaven.  They are so DELISH!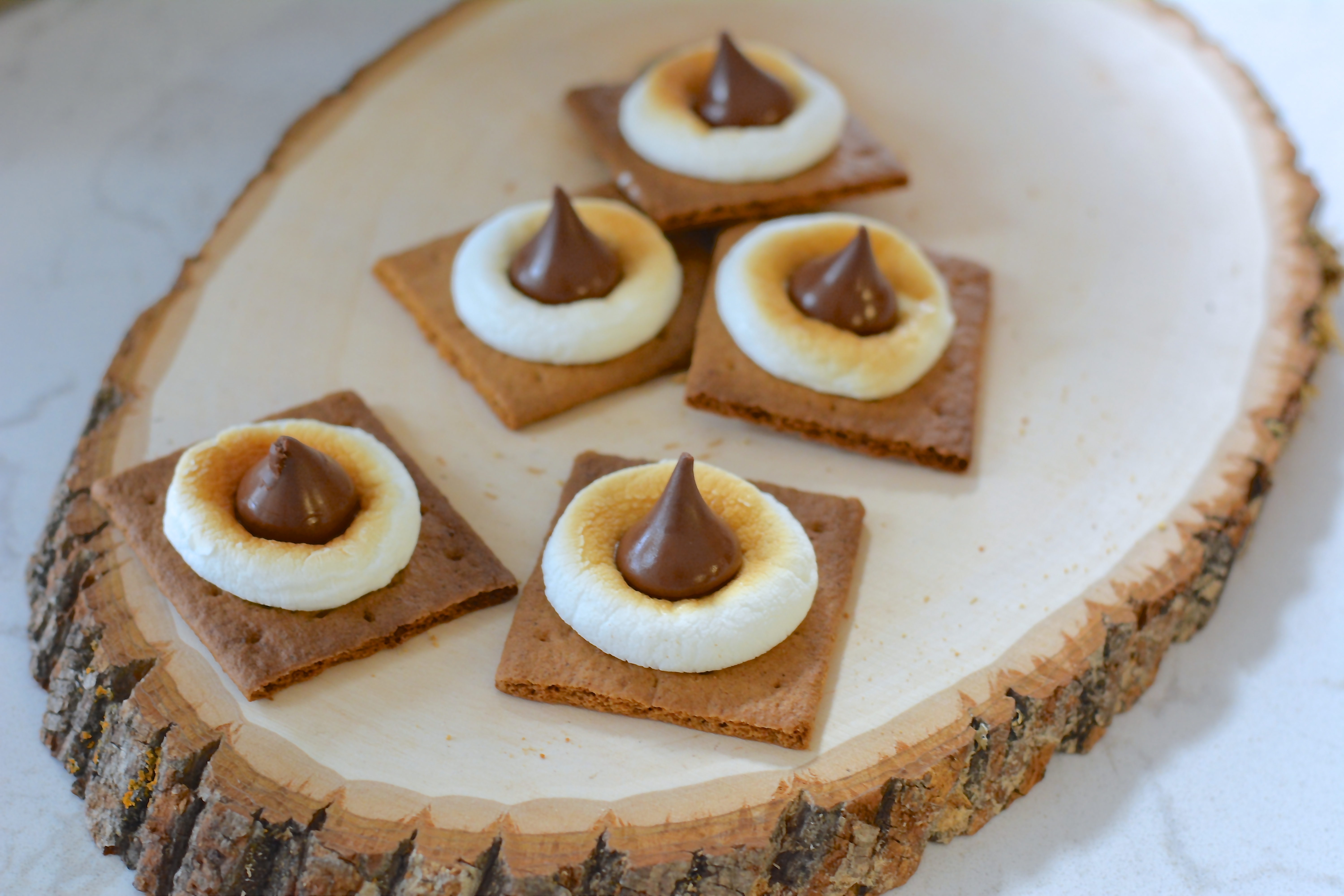 Next time you need a quick, easy, sweet, treat, try these.  We are sure you will enjoy them as much as we did.
xoxo
Tiffany & Lindsey