One of our other favorite looks that incorporates a chambray shirt is what we call, Casual Glam.  It is amazing what an impact pairing a statement necklace with casual boyfriend jeans can have.  It provides the perfect combination of looking chic while looking effortlessly put together.  Plus, boyfriend jeans have become a staple item in both of our wardrobes.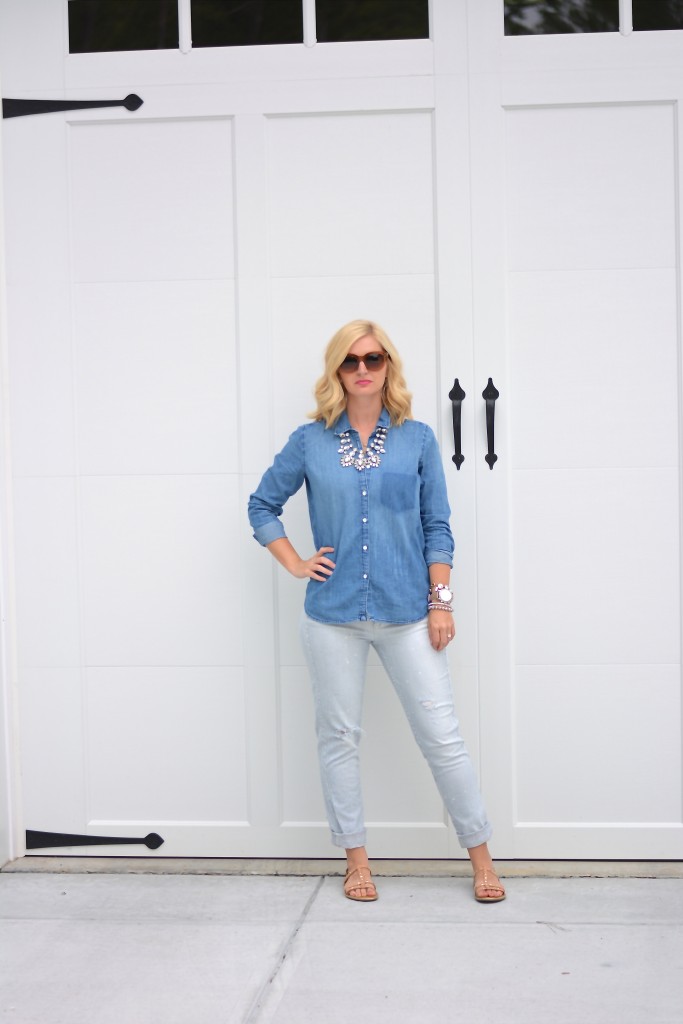 Outfit details- Top: Gap  | Boyfriend jeans: Madewell Denim (totally bummed that the jeans are no longer available, but check out the shorts) | Shoes: Target (Ladies – I found these for $13 at a target near me!)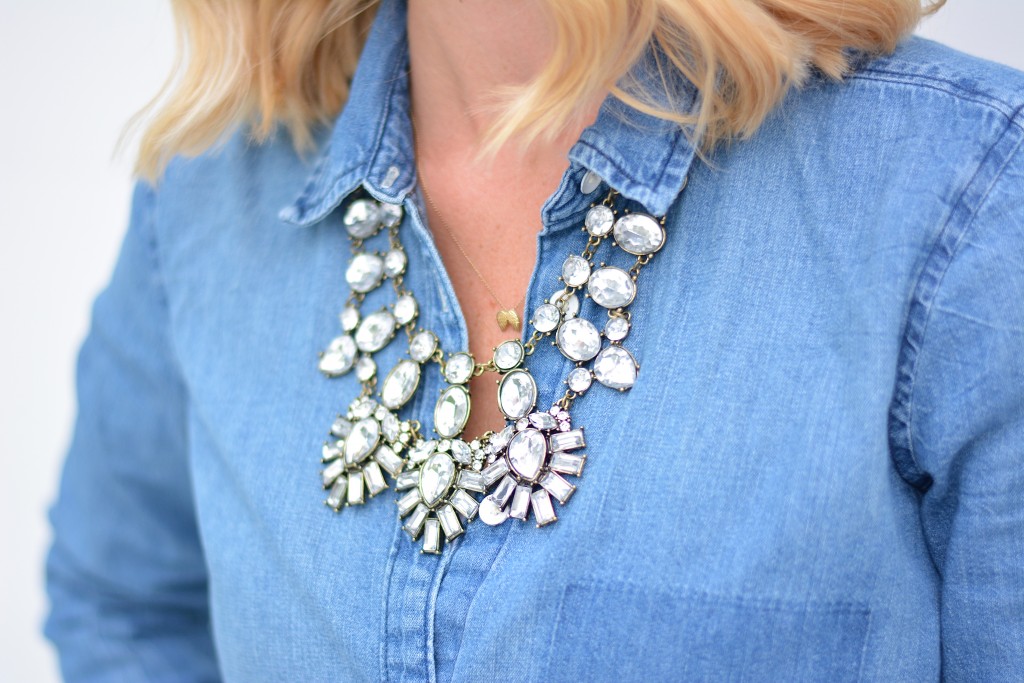 Necklace: Baublebar (this necklace is no longer available but they have SO MANY great ones)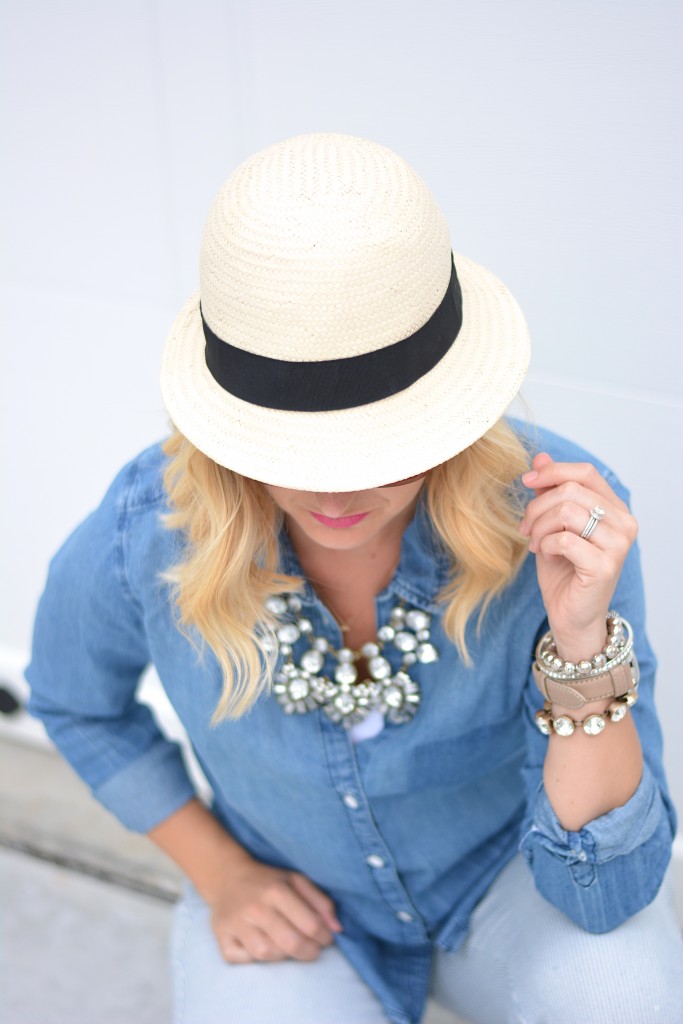 Details- Hat: H&M (this hat is so old but I'm sure they have one very similar now) | Watch: Burberry  | Crystal bracelet: Mindy Mae's Market  | Other bracelets:  Brighton and Stella & Dot
Don't be afraid to throw on your favorite oversized baubles with a seemingly casual outfit.  It can result in a beautifully simple yet dramatic look.
xoxo
Tiffany & Lindsey